I thought it would make a topic about mah pc, it's really nothing special, not anny pictures right now, when i'll get a camera of some description i'll update this topic with 'em. I have poor english so, not the best grammar right now. So i'll begin !
My pc right now:
CPU: Pentium D 820
MB: some intel MB, i'll get the precise model later
RAM: cheap 2x1gb ram sticks
PSU: some noname 550w psu
VGA: 7850 1gb (only half good thing in my build right now )
SSD: 60 Gb kingston 200+ (enough for me)
HDD: 1.5 Tb Seagate Barracuda (soon to arrive)
Can: None

CPU upgrade list:
Pentium 4 ht @ 2.8 (478) ---> Athlon X3 460 (AM3) ---> Phenom X3 710 (AM3) ---> Pentium D 820 (775)
GPU upgrade list:
430 Gt(1Gb) ---> 3870 (512Mb) ---> 4850 (512Mb) ---> 4870 (1Gb) ---> 7850(1Gb)

Case upgrade list:
none ---> Pizza box ---> Shoe Box ---> That step case ---> None (better temps for litecoin mining
)

What do you guys think? I am deffinetly upgrading the cpu + mb + ram, i think about some cheap 1155 board + some non K I5 + 8Gb ram. The case is the next thing after, im thinking about corsair 200r or fractial design core 1000
Pics: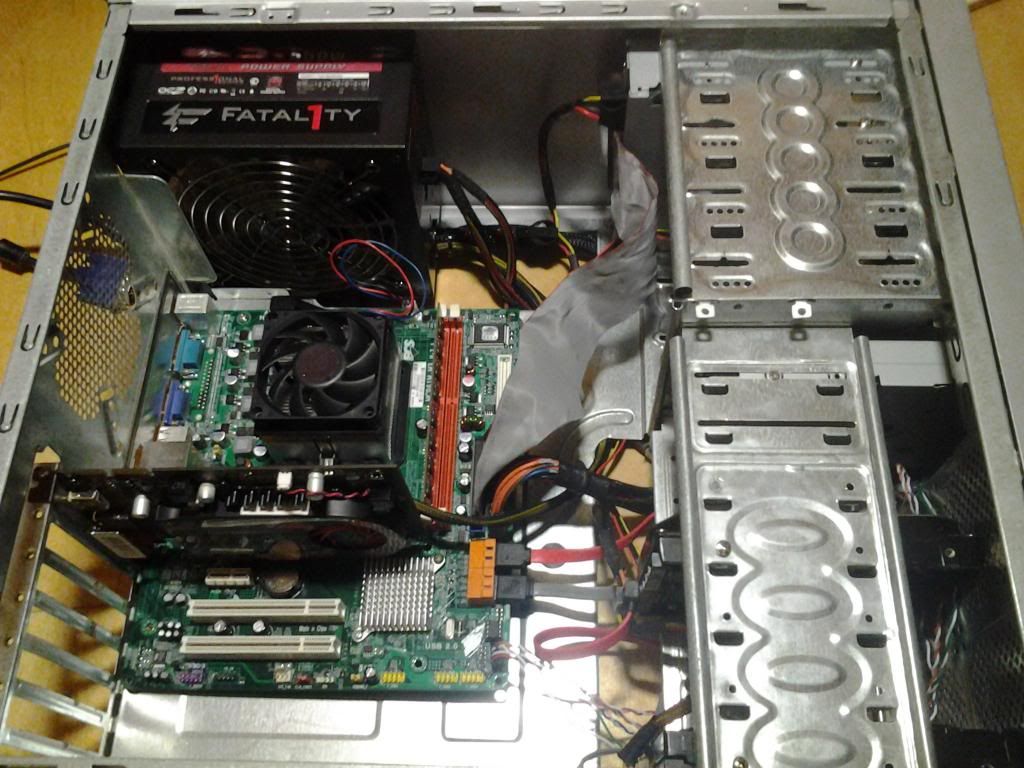 This is the oldest picture that i could find, here i'm running Athlon X3 460 whith 4Gb of ram, a AMD 5670 and 160+40 gb hdd's in jbod
This is the case i was running at the time, can't remember the name though (the lights are the fan controller)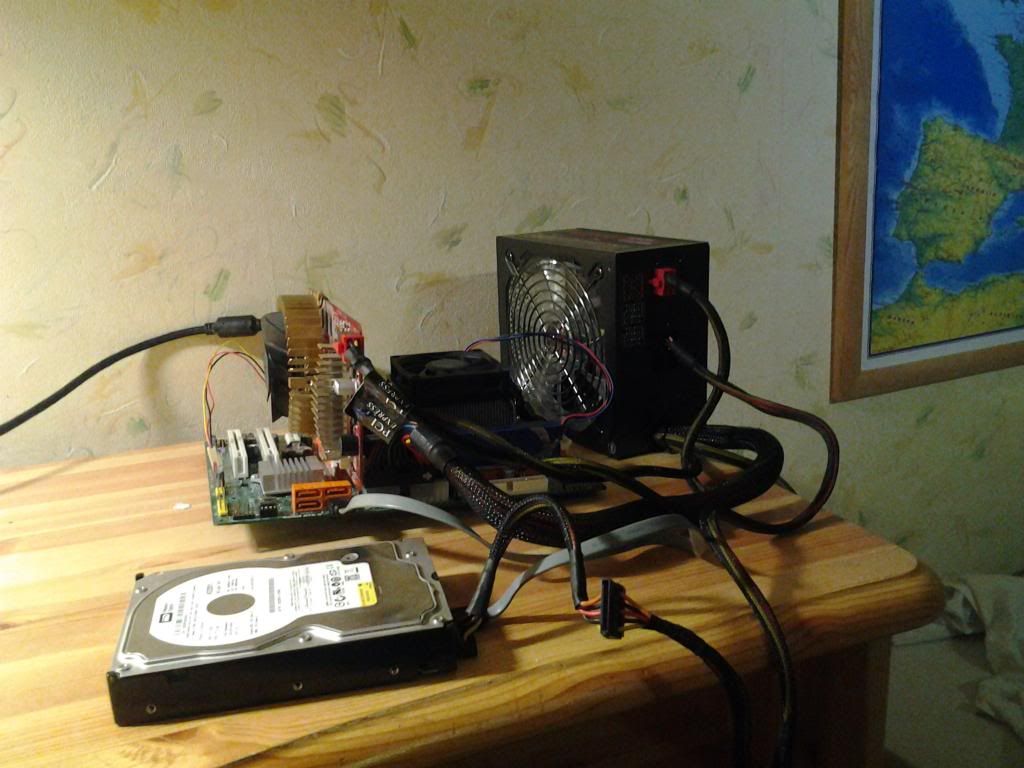 This is a bit later, i changed the gpu to 3870(yes, i know it's a downgrade) and the harddrive to a single WD 320 gb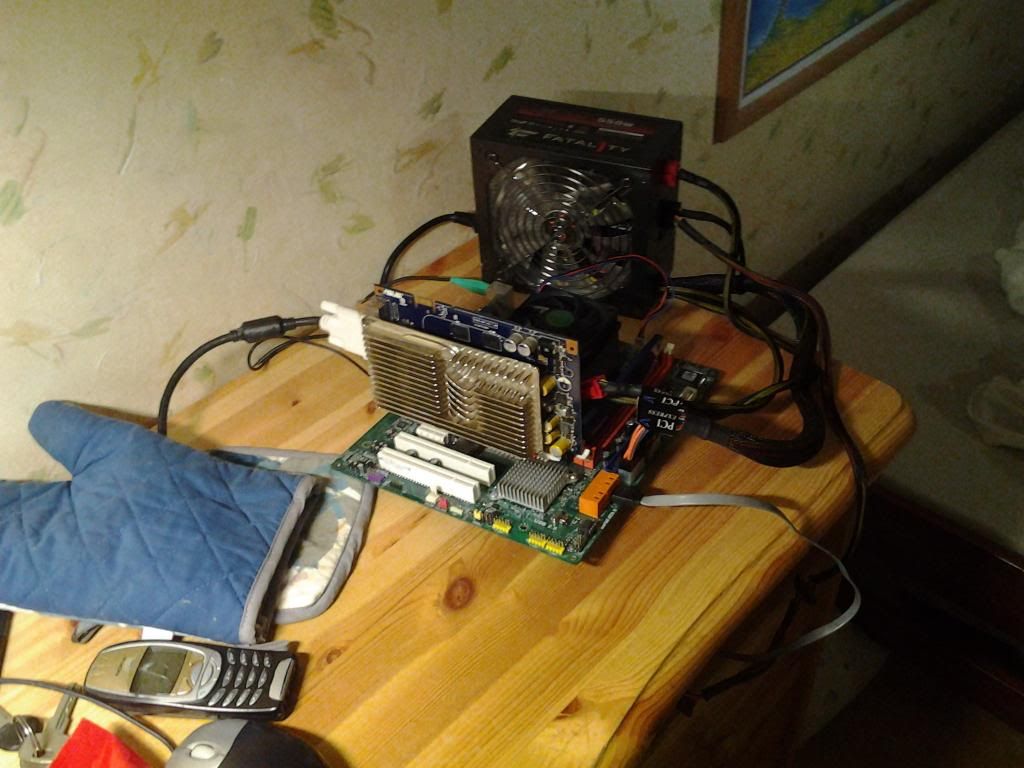 This is after i baked my first card, a Nvidia 8600gt, (Dat nokia in the foreground)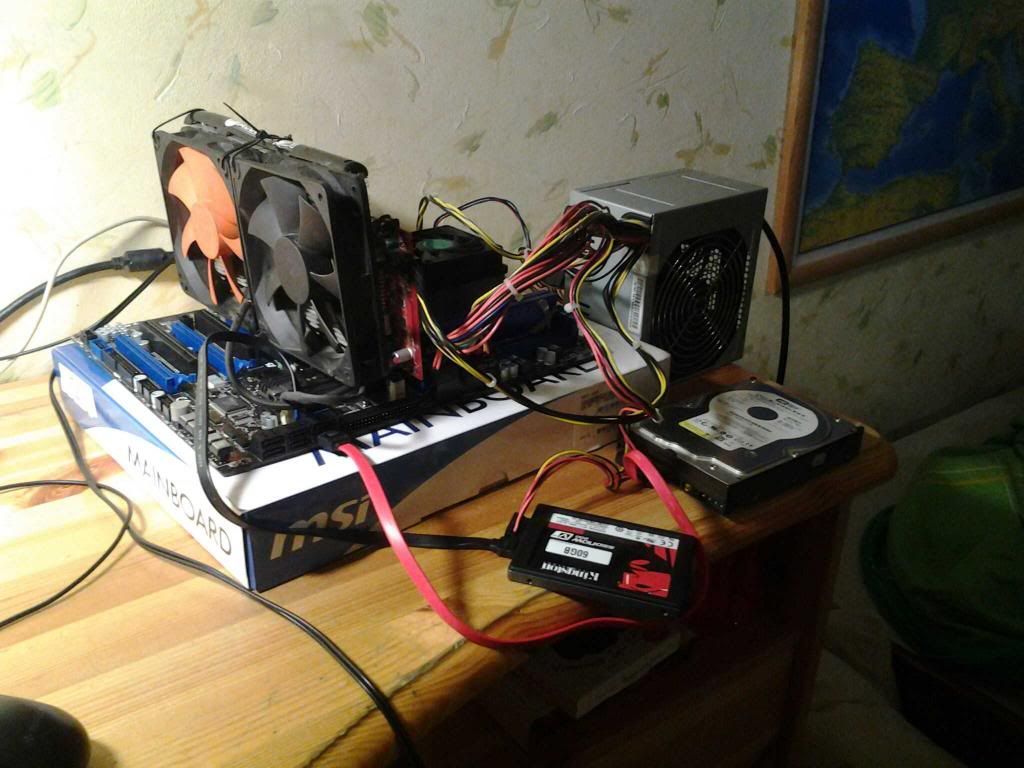 This is a bit after that, i changed the PSU to a simmiliar 550w whitout the flashy lights, added a 60g ssd, changed the mb to a badass MSI one and changed the gpu to a 4870 1gb
Now the build looks like this: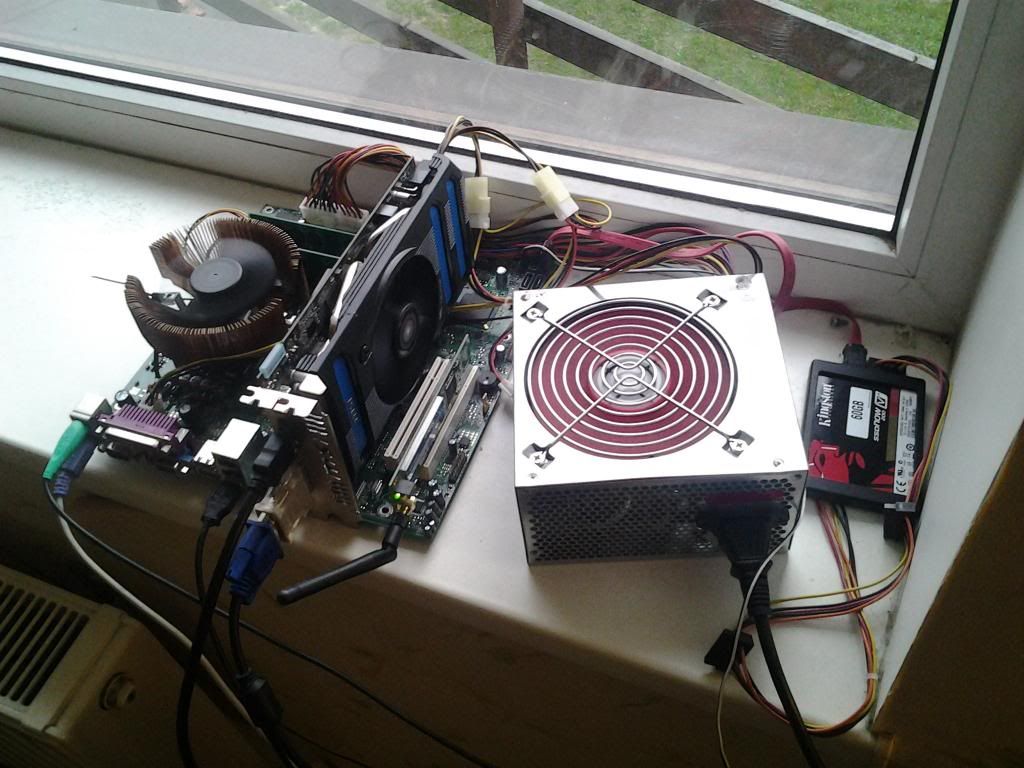 It's on there only beceuse it gets lower temps that way.
That's the cpu cooler, i got the fan superglued to the zallman copper part, which is thightened whit zipties.
This is how real men mount their coolers
The GPU, its the MSI 7850 1Gb edition,. I like it, currently though it's only mining litecoins and sometimes i play LoL on it. (when i'll get a beter platform and a hdd i'll get back to gaming more + i have got tests in the next month or so, so i'll be busy)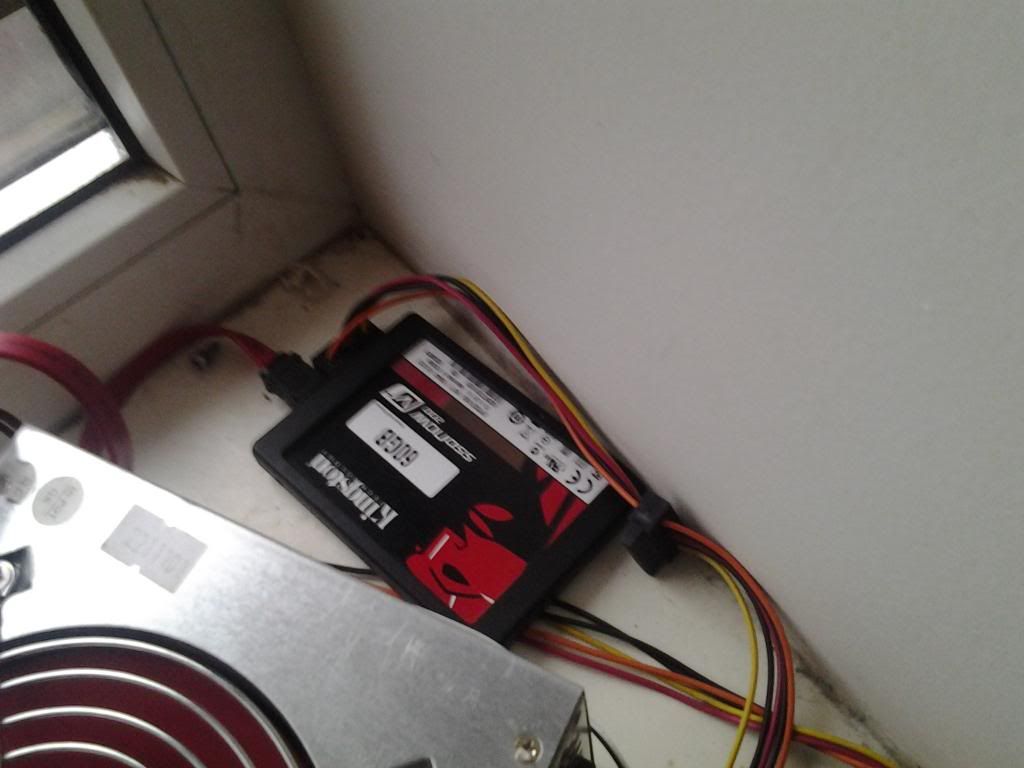 The storige. Currently im only using this because my 1.5tb hdd will be arriving soon. I really like this ssd, it's cheap, powerful, and i can easly fit windows, ubuntu and some apps on it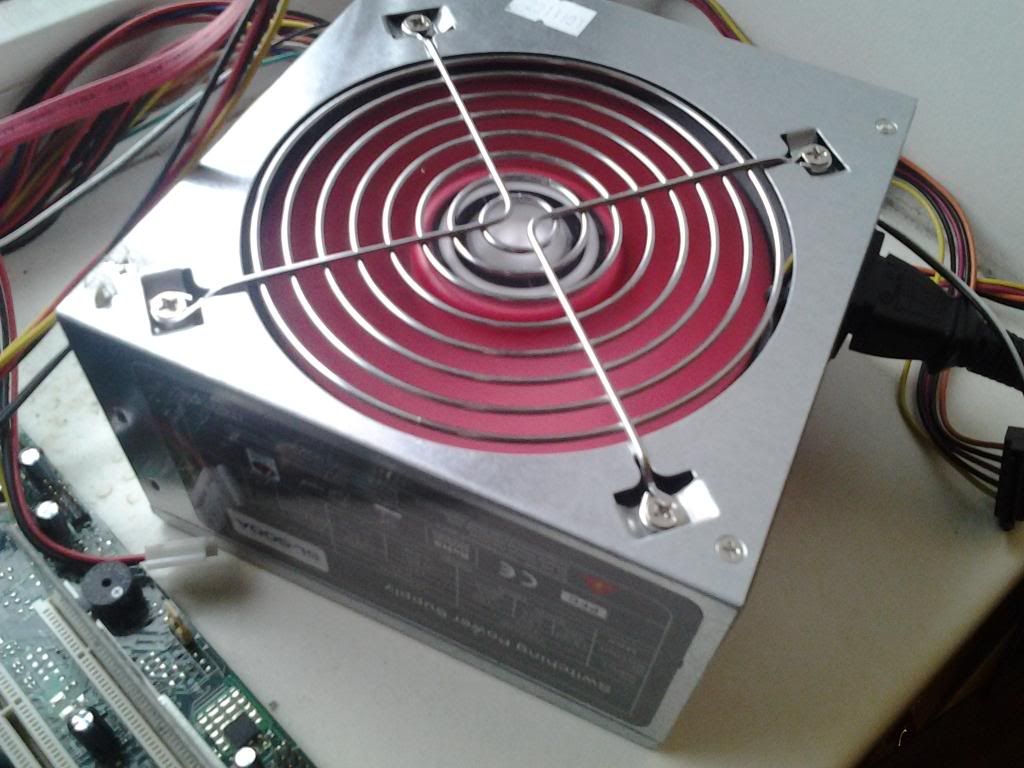 The PSU. This is some noname 500w psu, i really hate it because it gets really hot and annoys me all of the time (the fan is xsilence, i changed it because the stock one broke)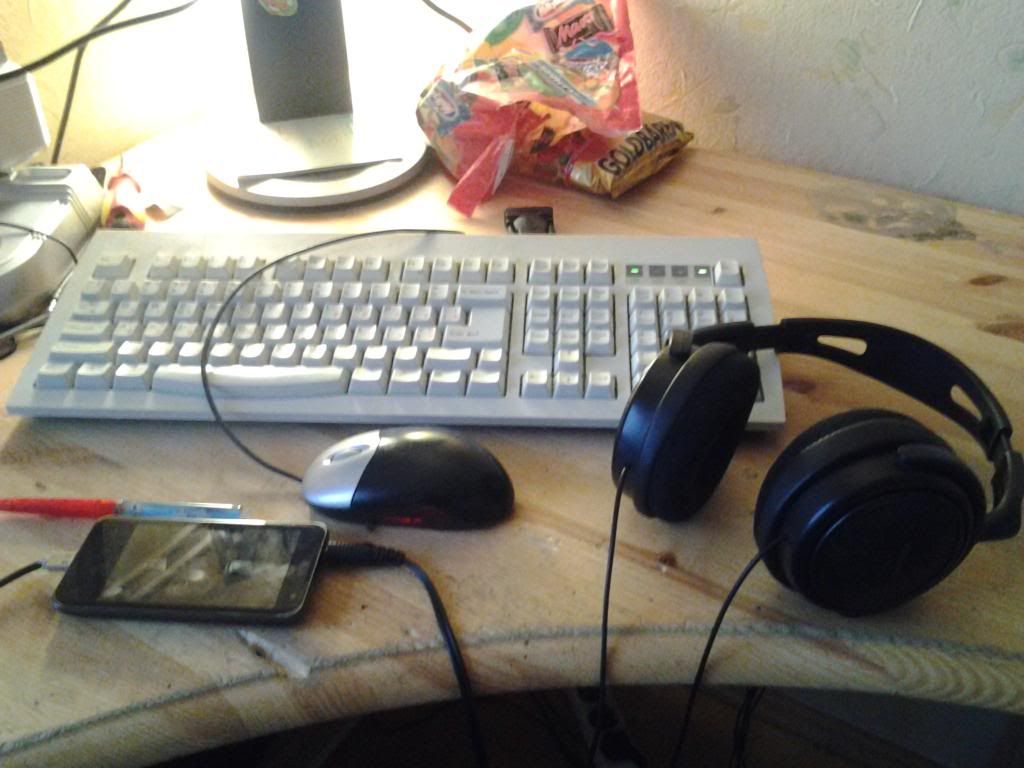 Dat pheriphials, it's a cheap HP mouse, a old logitech keybord, and an optimus 2x, because the mic port is broken on my MB, i'll get a soundcard soon (ignore, the candy, i love me some candy)
This is my monitor, i really like this one, because it's a stirdy 17 inch model, i will be geting two more and running eyefinity one day, i hope atleast.
So, what was the point of this, thread? I wanted to show how i have tinkered around whith my pc for the past year or so (the first picture was in august 2012), i thought it was cool, and i would love some ideas in dhe comments