M.2 compatibility and suggestions
For M.2 SSD's you have PCIE/NVME or SATA.
On the Samsung side that would be the 970 EVO PLUS for the M.2 PCIE or 860 EVO for the M.2 SATA side.
Usually it's quite easy to recognize it by the speeds too, SATA tops off and around 500-550MB per seconds, while M.2 PCIE could go higher in speeds.
Another way to recognize it (other than the product datasheet) is checking the connector of the M.2, SATA has three 'teeth' and PCIE only has two 'teeth'.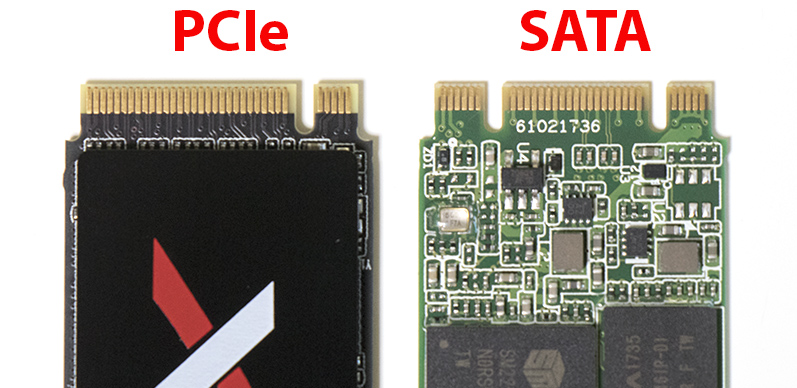 Your motherboard has two slots, both can run in either SATA or PCIE mode:

Just keep in mind, in SATA mode, the first M.2 slot will turn off 1 SATA port.
What drive you should get really depends on your personal preference and use case.
For example, I bought an 860 EVO 1TB two weeks ago, because I wanted a relatively fast drive for video recording. That meant I didn't need M.2 PCIE for speed, but did want the high durability.
That made the 860 EVO a good choice over a MX500, which has a lower TBW (how much can be written to the drive), but that might not matter.
Nowadays you also have quite cheap high capacity drives, like the Intel 660p or Crucial P1, these use a slower type of memory, which makes the SSD slower at 80%+ capacity used.These also have a lower TBW still.
To me, the 860 EVO or Crucial MX500 in as high capacity as possible just make the most sense. As someone who has an M.2 SATA in their laptop and M.2 PCIE in desktop for booting; I don't notice a difference between the two for just that.. So if I had to build a PC now again, I would not bother with M.2 PCIE (just getting a higher capacity drive instead).
Here is a screenshot of the spreadsheet I used to compare these drives:

With all these columns, higher means better, except for the last two columns (which are the price, in USD which I got from PCPartPicker)
THis is just to give you a rough idea for what drive cost how much and what they actually do. Don't pay too much attention to just numbers, but I feel like it's important to at least show you.