Neogaf user "CBOAT" (crazy buttocks on a train) recently posted a thread highlighting a confidential PowerPoint presentation from Valve showing off the company's next-gen Source 2 engine using an updated Left 4 Dead 2 prototype. While we regularly don't post about idle speculation or rumours, CBOAT is well known for leaking confidential information to the public, and we believe it is very possible this presentation and the screenshots contained within it are official and are worth consideration.
http://www.valvetime...-leaked.244266/
Original: http://www.neogaf.co...ad.php?t=758999
Before and After shots of Plantation: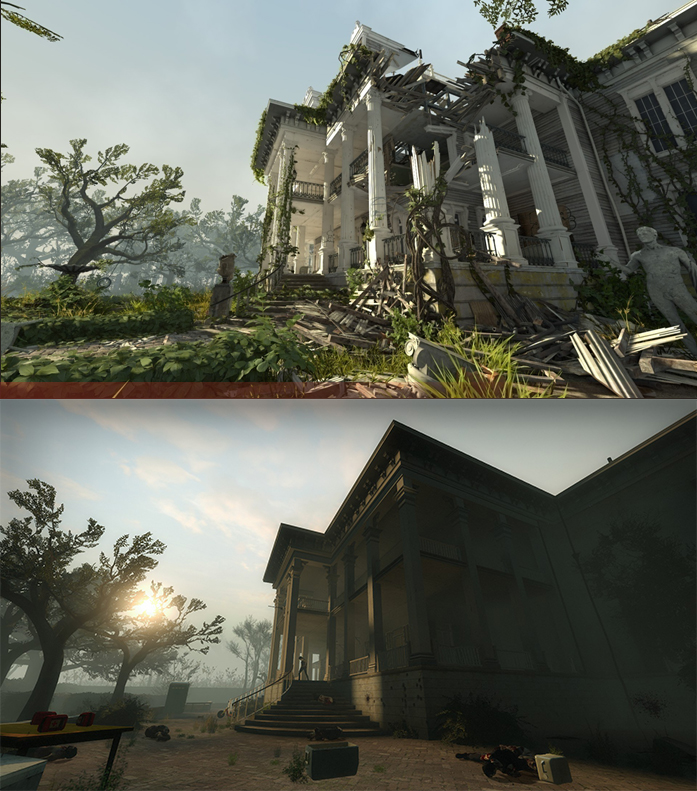 The improvement is amazing!
Provided by: @Damikiller37
Original: http://forum.blockla...?topic=250600.0
Does that say... hl3? Looks like everything is getting a revamped by the Source 2 Engine!
Provided by @TOMPPIX
Original: http://facepunch.com...=1#post43691437